Carlos Moreno,  the father of the global vision of the '15-minute city', talks to the City in the event'Milan, the 15-minute city: LOC (Loreto Open Community) model'
25/05/2023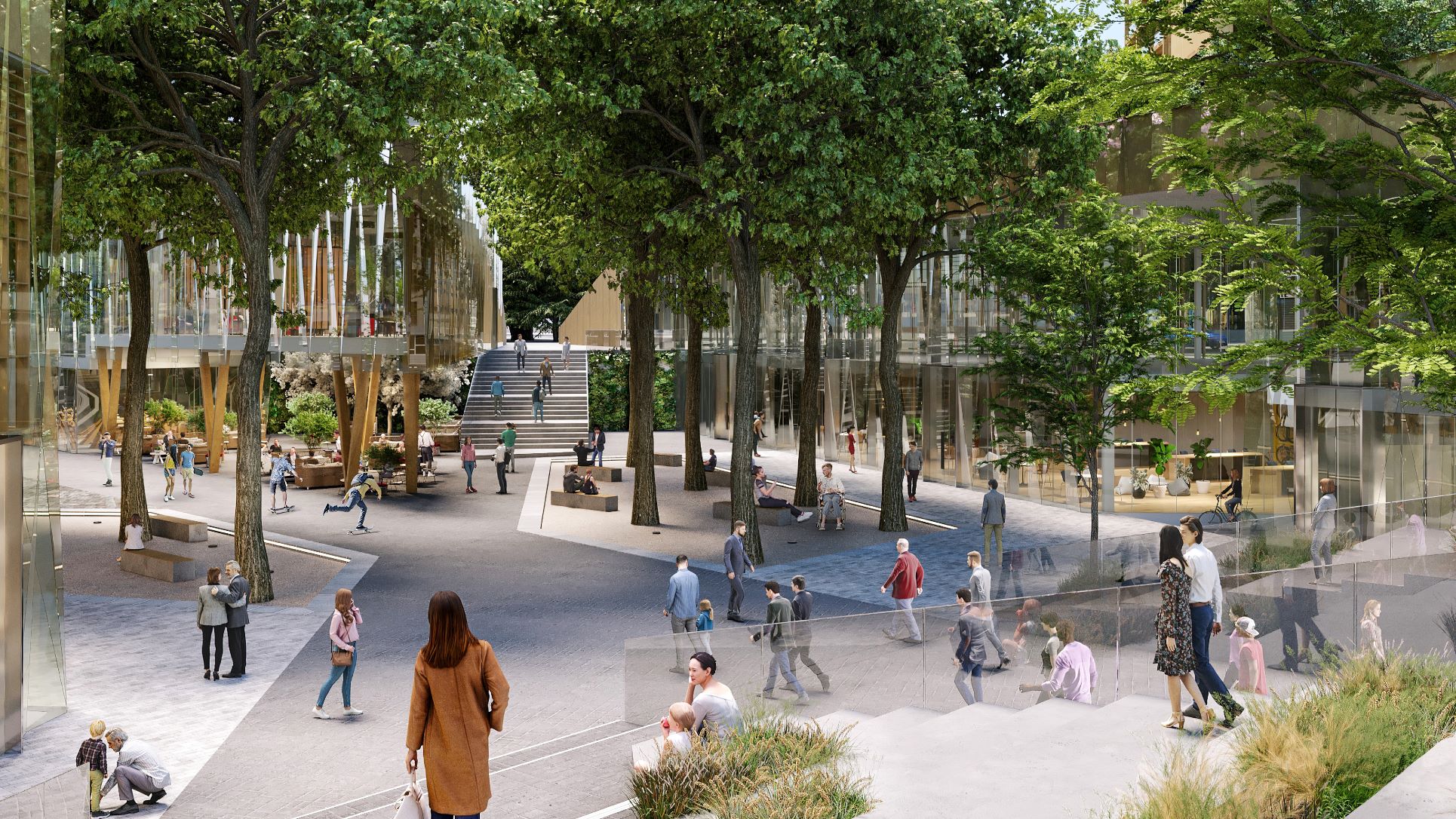 Teatro dell'Arte, Triennale Milano
Monday 29 May, from 19.00 to 20.30
Side entrance, Viale Alemagna side, Cadorna direction
Free access upon registration: triennale.org

Greetings
Giancarlo Tancredi, Councillor for Urban Regeneration of the City of Milan
Stefano Boeri, President of Triennale Milano
Introduction:
Carlo Masseroli, Nhood Strategy and Development Director
Speakers:
Giordana Ferri, Executive Director of the Social Housing Foundation
Hélène Chartier, Urban Planning and Design Director of C40 Cities
Keynote Speech
Carlos Moreno, Scientific Director of the 'Entrepreneurship Territory Innovation' Chair at Sorbonne University – IAE Paris


On Monday 29 May in the Teatro dell'Arte of Triennale Milano, Carlos Moreno, Scientific Director of the 'Entrepreneurship Territory Innovation' Chair at Sorbonne University – IAE Paris, a researcher known worldwide for his innovative mind, pioneering work and unique approach to urban issues, will give an unprecedented keynote speech as part of the special evening event entitled: Milan, the 15-minute city: LOC (Loreto Open Community) model, already part of the schedule of meetings open to the city of LOC 2026 hub, the public listening and information space of LOC (Loreto Open Community) project.
This unique event for the city has been strongly supported by Triennale Milano and Nhood, an international real estate solutions company specialising in urban regeneration and winner, with LOC – Loreto Open Community project, of the international C40 Reinventing Cities competition for the transformation of Piazzale Loreto in Milan.
Milan, the 15-minute city: LOC (Loreto Open Community) model will be an opportunity to witness the meeting – for the first time ever together on stage – of experts, internationally renowned academics and professionals focusing on the paradigm of people-oriented cities, understood as liveable places that respect people's space and time thanks to an urban planning model in which basic services are within a quarter of an hour's walk or cycle ride away, and in which proximity becomes a powerful driver for urban transformation.
The regenerative approach of LOC (Loreto Open Community), which will transform the current traffic-congested junction into a place to live and stay thanks to various accessible services, will be the starting point for the analyses of Giordana Ferri, Executive Director of the Social Housing Foundation, Hélène Chartier, Urban Planning and Design Director of C40 Cities, and Carlo Masseroli, Nhood Strategy and Development Director. Carlos Moreno's keynote speech will apply the 15-minute city paradigm of LOC project: the first in Italy to be built according to this global urbanisation model, and a unique example of a private regeneration scheme for a project – the future new square – of public interest.
PRESS CONTACTS
Media Relations Officer Nhood
Paola Perfetti pperfetti@nhood.com m. +39 349 6616964
Press Office – SEC Newgate Italia
Giulia Bertolini giulia.bertolini@secnewgate.it m. + 39 333 7891567
Carlo Carboni carlo.carboni@secnewgate.it m. +39 348 9412226
Triennale Milano Communication
Micol Biassoni press@triennale.org m +39 345 1673267
Elettra Zadra elettra.zadra@elettrapr.it m. +39 335 5929854
Ludovica Solfanelli ludovica.solfanelli@elettrapr.it m +39 388 05 28231