Ceetrus Space: a new place epitomising the evolution of the company's philosophy
03/02/2021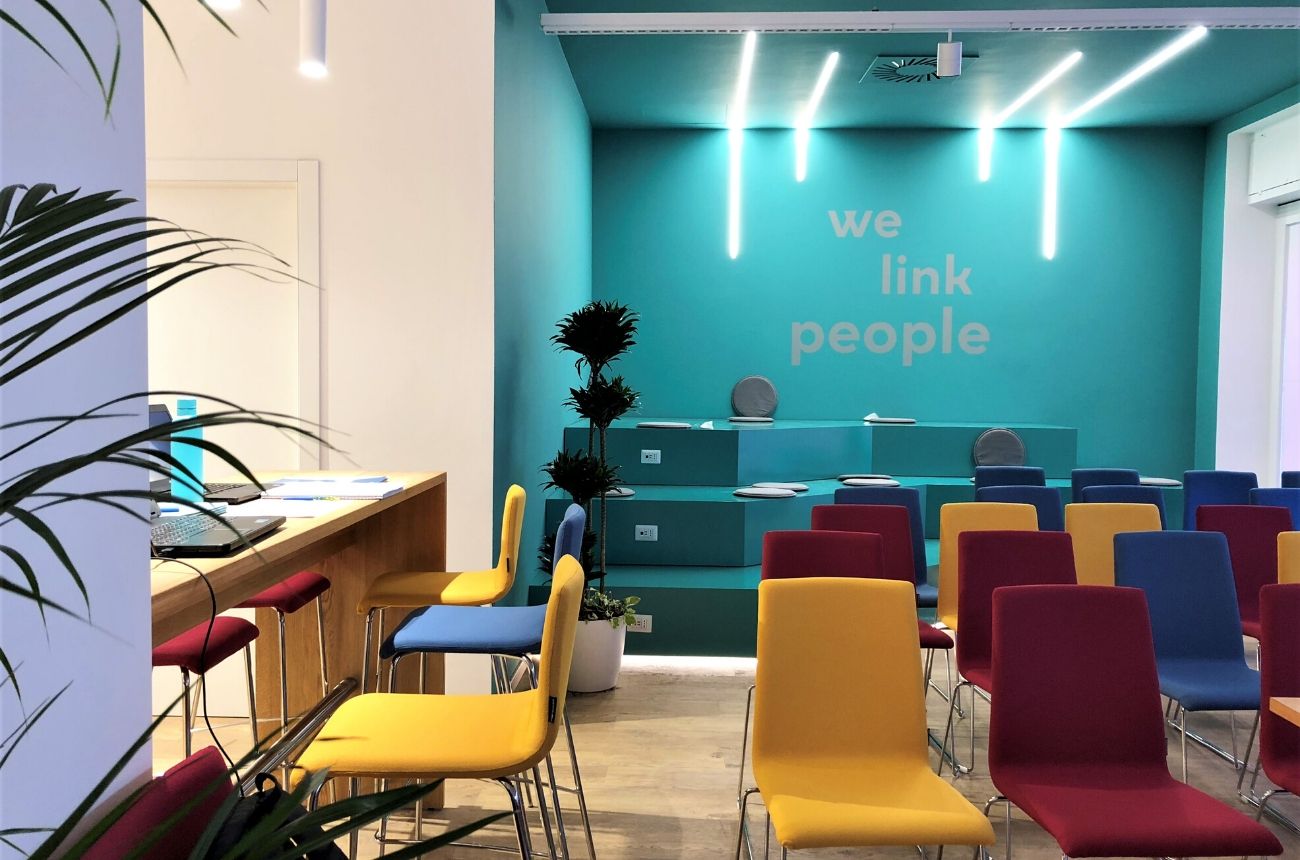 Ceetrus Italy inaugurates its new headquarters in the heart of Milan and has chosen eFM engaging places to design its interiors.
The start of the new year has seen the inauguration of the Milan headquarters of Ceetrus Italy, Global Urban Player, which operates in the real estate sector while also developing sustainable and smart living places for citizens of tomorrow.
True to the company's new philosophy, focused on creating smart and sustainable places of interaction at the service of people and which favours interpersonal connections, Ceetrus Italy has created its new workplace with the involvement of its partner eFM engaging places. Both are united by their dedication to improving peoples' well-being and quality of life every single day, enriching the city with new experiences and tailored services.
This marks the creation of a new space which recreates the company's identity according to the new Ceetrus Mission and Vision, expressed in the graphic design of spaces showcasing the colour palette and phrases of the Vision, starting from the payoff logo "with citizens, for citizens".
This concept is reaffirmed by the extensive use of transparency, starting from the location, right in the heart of Milan, and the use of large windows at street level which rouse the interest of passers-by.
The entry features a glass revolving door which welcomes visitors and creates a visual solution of seamless continuity between indoors and outdoors. Large graphics along the entire perimeter of the façade have been conceived to rouse interest in passers-by.
A co-working space has been designed on the ground floor, available to colleagues, providers, customers and external partners, favouring cross-contamination and conveying a sense of sharing, a key element of the company's values.
C-Space is a project which aims to enhance:
homely emotions, through the meticulous selection of materials, furnishings and colours. Wood reigns supreme in virtue of its sense of warmth; colourful and comfortable furnishings recreate domestic contexts and sensations;
responsive environments, which through Activity Based Working "educate" and provide employees with interiors that are better suited to the activities they pursue at different times of the day. Dynamism is generated by being able to live and experience different interiors: individual and collective spaces for cooperation and focus;
the flexibility and modularity of environments is achieved thanks to multifunctional furnishings, such as tables and whiteboards on wheels, which can be reconfigured to best suit needs at different times, transforming offices to meeting halls or venues for conventions and events.
Eco-sustainability is a powerful leitmotif here: from the cork flooring covered in a thin recycled PVC film, to furnishings from a selection of companies with a proven track record in this sense. In some cases, items from the former headquarters have been reused and re-adapted to avoid waste and enhance the life cycle of products.
A selection of food partner companies also reflects the concept of organic, providing employees with a healthier alternative.
Everything is accompanied and enhanced by greenery which improves air quality and positively influences the mood of co-workers, thus boosting productivity.
Co-workers were accompanied along their discovery of the new office premises through a web app which describes spaces, defines rules for use, provides a complete map of services available at the facilities and in the local area and provides a digital noticeboard for light-hearted interaction.
eFM was established in 2000 with the aim of digitally transforming the entire Real Estate cycle: from planning to design, management and selling. It has succeeded in its challenge as today, across 4 continents (Europe, Americas, Africa and Asia), approximately 300 people manage almost 90 million sqm and 2 billion services, winning over all major corporations as its clients. Every single day, engineers, architects, data scientists, economists, psychologists and anthropologists work side by side on the 3 Ps (people, place, platform) to create and manage engaging places, "sensitive" places, capable of listening and adapting to the material and relational needs of inhabitants.  MYSPOT startup , aimed to improve working life, gained an important award in Cool Vendor 2018 in Employee Engagement and Enablement in the Digital Workplace – efmnet.com by Gartner.