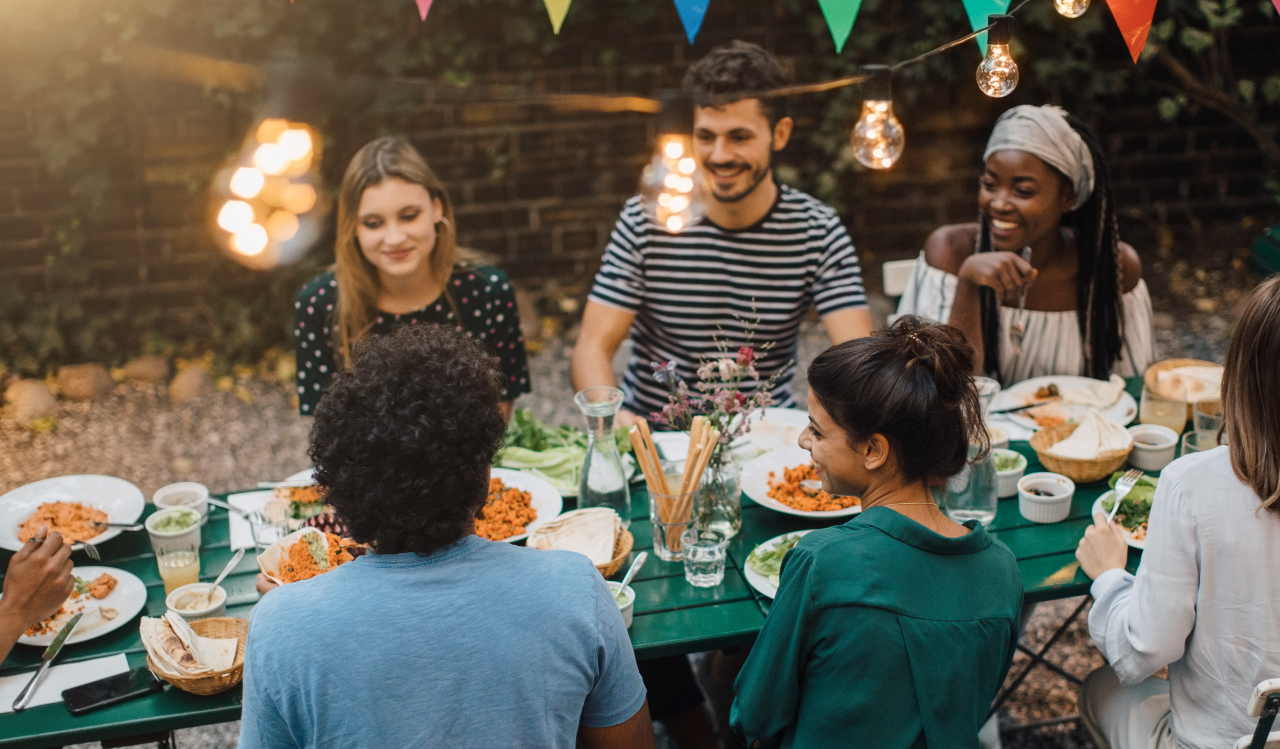 Threefold positive impact
Before being professionals we are citizens of the world: we use all our skills and our best practices to improve people's lives and to make the places where they live healthier, more functional, happier. This is our priority in the development projects and in the projects we manage for our customers.
FOR THE PLANET
Because maybe one day we'll send someone to Mars. But the rest of us will still only have one place to live, if it's still liveable.
FOR THE PLANET'S PEOPLE
Because a city's wealth should be measured in its people's happiness and wellbeing. And where people live and how people live is up to us.
For prosperity
Because if we show that planning better places increases profit, everyone will want to help us create a wealth of better places for the world.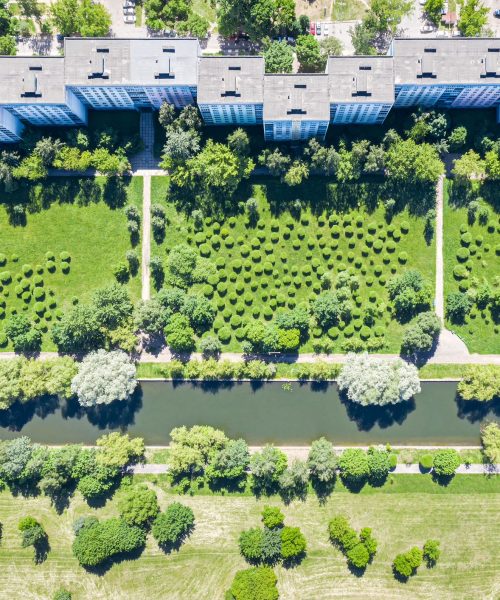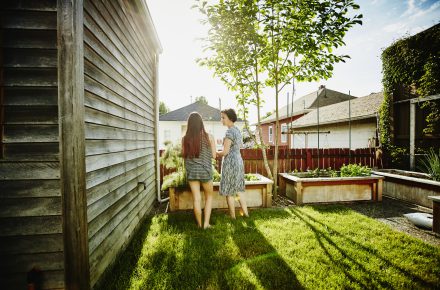 OUR REAL COMMITMENT IS TO MAKING THE WORLD A BETTER PLACE.
Reduce, Reuse and Recycle are the three words that govern our processes, our projects and our services. We make use of technology to put resources back into circulation, properly dispose of waste and recycle any waste generated by asset service management or construction sites.
When we develop, we endorse the sustainability of our assets. We use and produce energy from renewable sources, continuously monitoring consumption in order to minimise waste and become increasingly efficient.
Assets with certification:
Casamassima shopping centre: Breeam In Use (3 out of 6: Good)
Rescaldina shopping centre: Breeam refurbishment & Fit Out (2 out of 6: Pass)
Assets with ongoing certification:
Merlata Bloom Milano: Breeam New Construction | Breeam In Use
Milanord: Breeam New Construction
Certifications by the end of 2022:
+ 12 Certified assets
We collaborate with partners and customers who share the same will of creating areas of sustainable life for the generations of tomorrow, according to transparent and mindful business, consumption and lifestyle models.
We act in socially inclusive way and we offer educational and training initiatives and projects to local people in order to promote equity and diversity.
We continuously monitor and listen to local areas through qualitative research in order to get an overview of actual needs while improving the positive impact of our services and assets.
We choose materials, practices and solutions that are respectful of the environment and we preserve biodiversity in those places where the sites we are entrusted with or which we design, are developed, therefore we contribute to increase the ethical and capital value of the assets.
POSITIVE IMPACT
INITIATIVES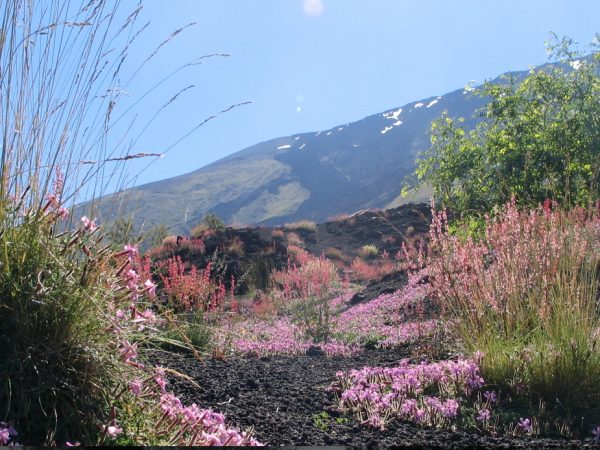 + Rispetto – Getto
A contribute to the territories we are set in
The shopping center Etnapolis promoted a project aimed at the local area to raise awareness among young people about the problem of waste abandonment. In collaboration with the Association Plastic Free, the Etna Park and the Municipal Administrations, we organised laboratories and workshops for local schools and their 5000 pupils. This ambitious project ended with the reclamation of an area of the Etna Park, a unique natural landscape that deserves to be preserved.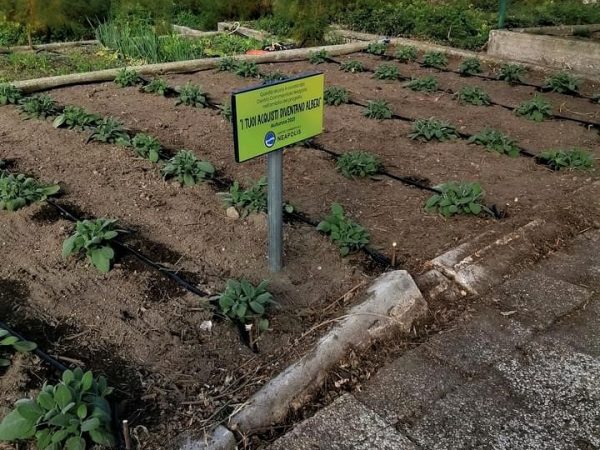 I tuoi acquisti diventano alberi
Support to the community of Naples and its territory
At the Neapolis mall, visitors had an opportunity to weigh their purchases on a scale and convert their purchases into fruit trees, contributing to the tree planting at the Orto Sociale of the F.lli De Filippo city park in Ponticelli. In just one week a total of over 2,300 Kg of purchases took place, equivalent to 20 new fruit trees.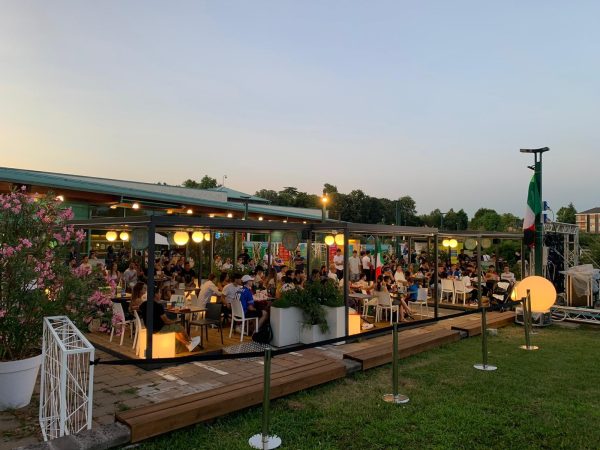 Il giardino rigeneratore
A park in the Rondò dei Pini Shopping Mall in Monza
The "Giardino Rigeneratore" is a free, fully-equipped park, where entertainment, culture and training initiatives are carried out, in addition to  lunches, aperitifs or dinners which can be ordered from the food service businesses of the gallery. The area is managed in collaboration with the Azienda Speciale di Formazione "Scuola Paolo Borsa" training school, focused on the education and cultural and professional improvement of disabled students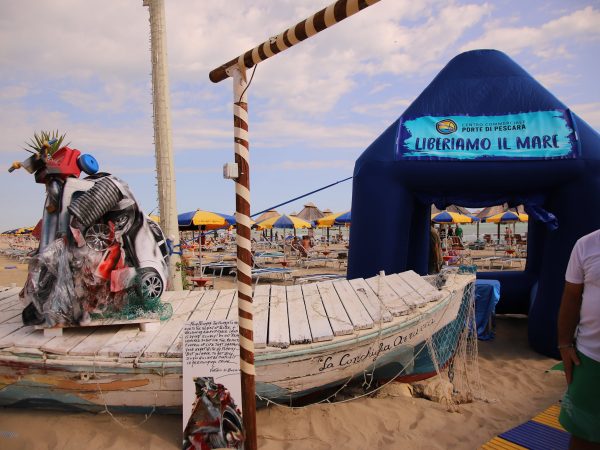 Liberiamo il mare
Circular economy education
The project has involved the associations as well as organisations in the Pescara area in promoting the awareness of citizens on the issues of sustainability. The collection of plastic waste from the sea bottom and near the breakwater was planned and coordinated by the divers from the SUB LOTO diving school. The initiative was accompanied by parallel activities involving students and schools, among the events was an art exhibit with the waste collected at sea.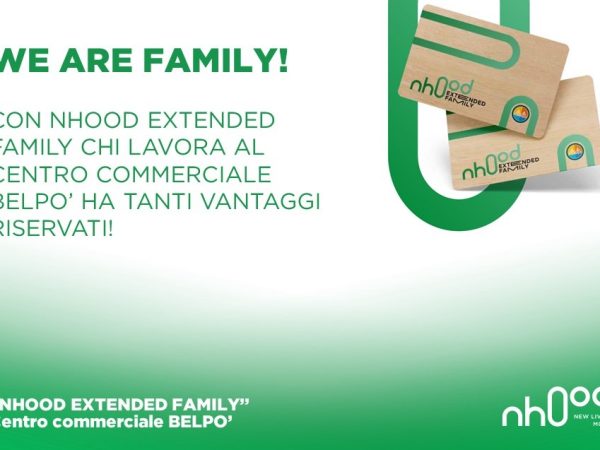 NEF – Nhood Extended Family
A B2B community in the Belpò Shopping Center
Nef – Nhood Extended Family – is an Nhood welfare operation dedicated to the employees of the Belpo' mall making available to these employees a package of services, activities and incentives, such as discounts, training, insurance, etc.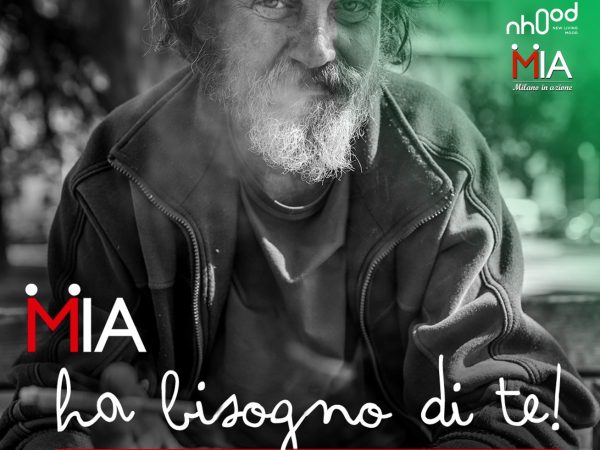 Nhood per Mia
An alliance to support homeless people
MIA is a volunteer association providing assistance to people who are seriously marginalised and in conditions of poverty in the city of Milan, with particular attention to the homeless. Together with MIA, we support the volunteers who travel the city streets supporting those who need food, warm drinks, blankets and other lifesaving goods, but above all speaking with them in an attempt to direct them to social services.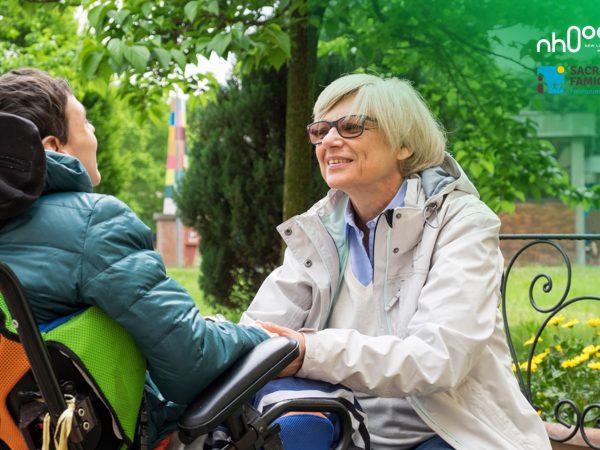 Nhood per Sacra Famiglia ONLUS
The "Abilitiamoli alla vita" project
Sacra Famiglia Onlus is a non-profit organisation, that takes care of the frailty of children, adults and the elderly and ensures they receive social and health services, such as outpatient, home and residential care. In collaboration with the association, we support 65 children with serious disabilities, guaranteeing they receive the care, treatment and rehabilitation necessary for their cognitive and motor development together with the most suitable educational and learning tools.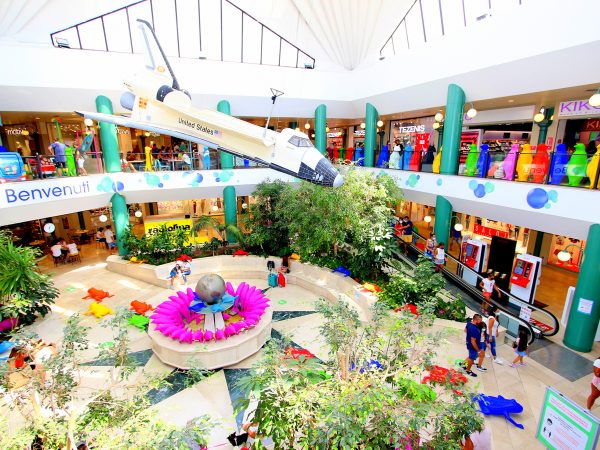 Rigenerarte
The first Cracking Art exhibit in Sardinia
Over 400 sculptures made from regenerated plastic have adorned our malls, airports and cities in Sardinia: a travelling show, planned in collaboration with Movimento Artistico Cracking Art and with the regional authorities. The exhibit closed with an auction where three pieces were auctioned off to benefit associations for the protection of natural heritage.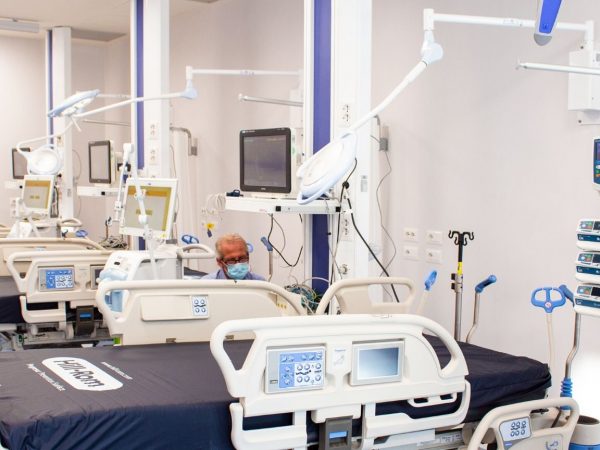 THE NEW SACCO HOSPITAL INTENSIVE CARE UNIT OPENS
AN ULTRA-MODERN WARD BUILT IN RECORD TIME
In May 2020, we donated a new world-class ICU ward to Sacco Hospital in order to tackle the Covid-19 health crisis. The new facility, built in line with state-or-the-art healthcare construction criteria in just 60 days, is ready to respond today, and in the years to come, to all the city's health crises.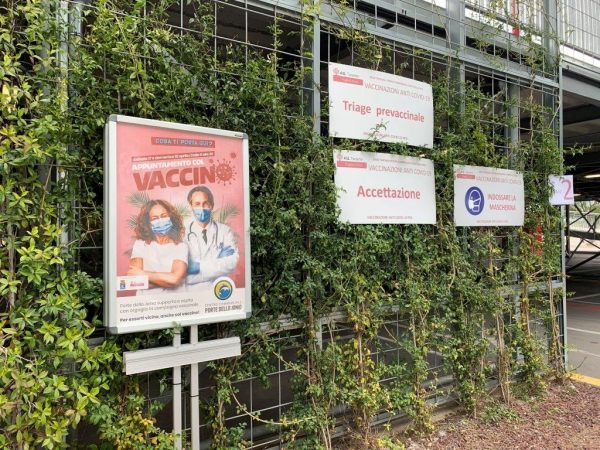 VACCINATION HUB
DRIVE-THROUGH VACCINATION HUB IN TARANTO
In the midst of the pandemic, we decided to provide effective support to speed up the vaccination campaign. At the Porte dello Jonio shopping centre car park in Taranto, many people were able to get their jabs at the new drive-through vaccination hub.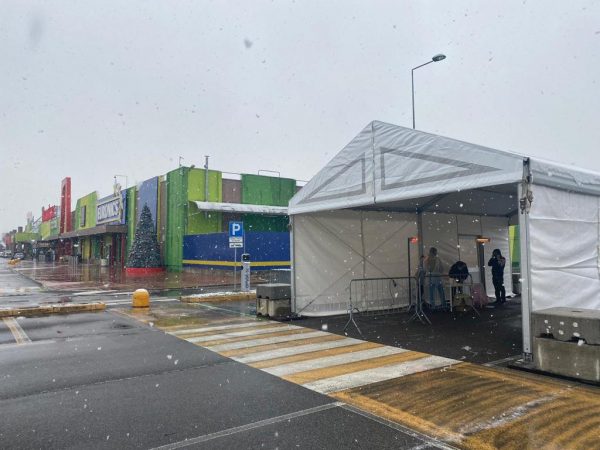 RAPID TEST SPACES
AN INITIATIVE CARRIED OUT IN COLLABORATION WITH LOCAL ASSOCIATIONS
In many of our shopping centres' car parks, we've launched a new service that provides lateral flow and PCR tests. We wanted to take on an active role and make a practical contribution to the COVID-19 crisis response. The initiative was met with great interest with over 5 thousand tests carried out in the first month.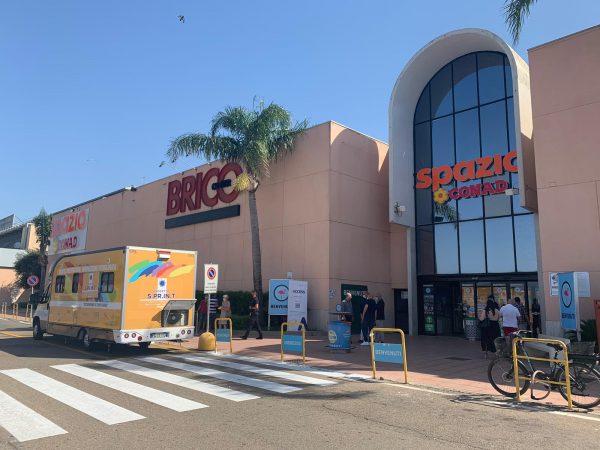 RAPID TESTS
A CORNER IN THE SHOPPING CENTRE CAR PARK OFFERING CUSTOMERS AND TOURISTS A FREE RAPID COVID TEST
During the summer, at the I Fenicotteri shopping centre in Sardinia, we set up a corner in the shopping centre car park that offered customers and tourists a free lateral flow covid test. Those who tested positive were given the option of taking a PCR test.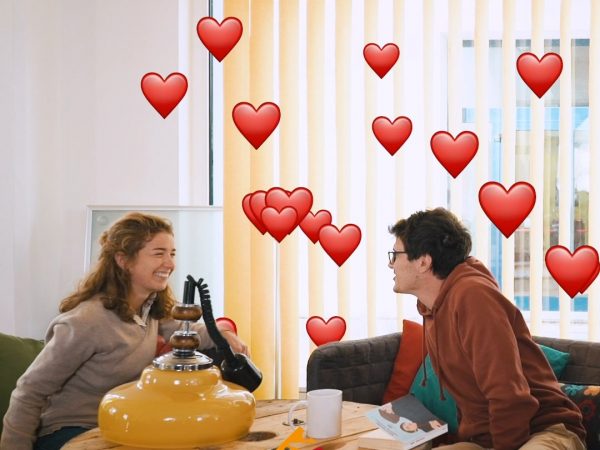 CROWDFUNDING REPAIR CAFÉ MILAN
CROWDFUNDING TO BREATHE LIFE INTO MILAN'S FIRST REPAIR CAFÉ
At the end of 2020, we decided to participate in a crowdfunding initiative that wholly reflects our mission to transform sites into sustainable places to live. Lab Barona is a project launched by 2 Milan-based organisations, La Cordata and Milano2035, that will found Milan's first Repair Café.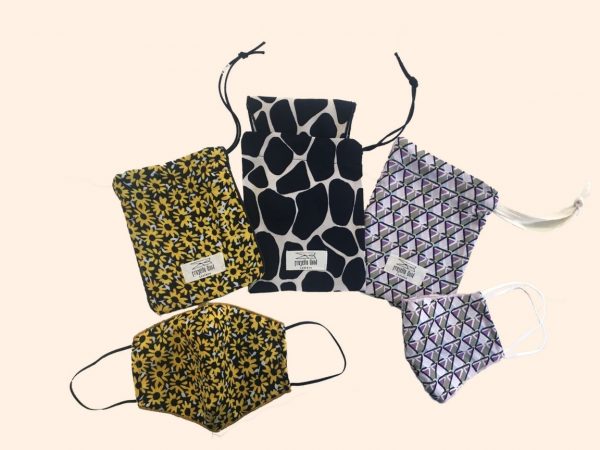 PPE MASKS
A PARTNERSHIP WITH THE "SOCIALE QUID ONLUS" ORGANISATION
Immediately after the first lockdown in 2020, we initiated a partnership with the "Sociale Quid Onlus" organisation in order to make over 20,000 disposable masks to give to customers in our shopping centres across Italy. We also purchased reusable masks for all our employees.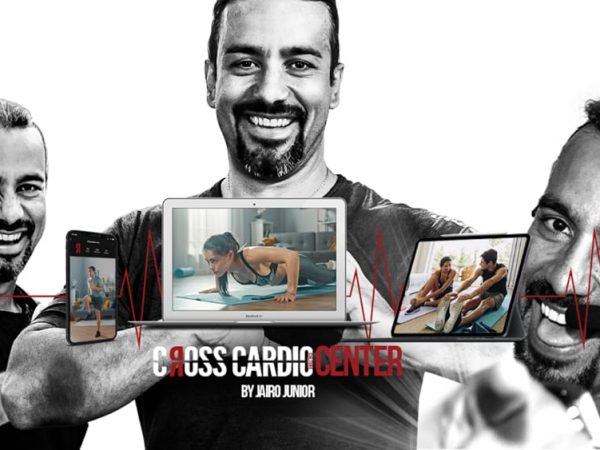 Care Cross Cardio
21 SHOPPING CENTRES' FACEBOOK AND INSTAGRAM PAGES HAVE BECOME DIGITAL FITNESS HUBS
During lockdown in Italy, we decided to support and encourage our shopping centres' customers by launching the Cross Cardio Centre project. 21 Shopping centres' Facebook and Instagram pages have become digital hubs where people can take online exercise classes and take part in fitness challenges.
CARE MIND CENTRE
MENTAL HEALTH SUPPORT FOR OUR CLIENTS
At the end of lockdown, we launched a mental health support service for our customers to help them find the right way for them to approach the new normal. By forming a partnership, we engaged a team of professional psychologists from the "Think-Positive" association.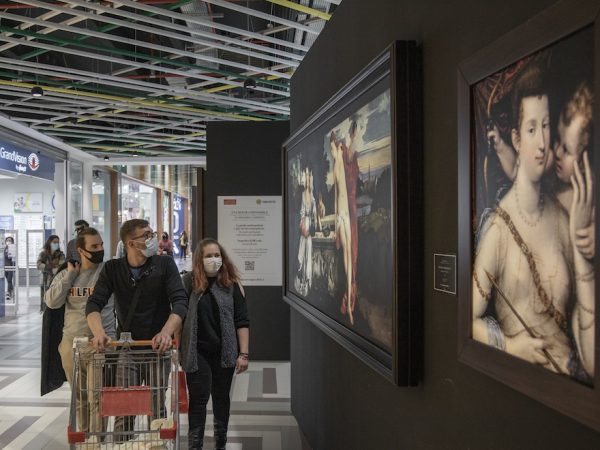 IMPOSSIBLE EXHIBITIONS
AN ART EXHIBITION ON ITALIAN MASTERPIECES SHOWCASED IN OUR FANOCENTER SHOPPING CENTRE
Le Mostre Impossibili is an art exhibition on Italian masterpieces showcased in our Fanocenter shopping centre. It features a life-size (1:1), extremely high-definition reproduction of the complete works of great Italian painters of the 15th, 16th and 17th centuries: Leonardo Da Vinci, Caravaggio, Michelangelo Buonarroti and many more.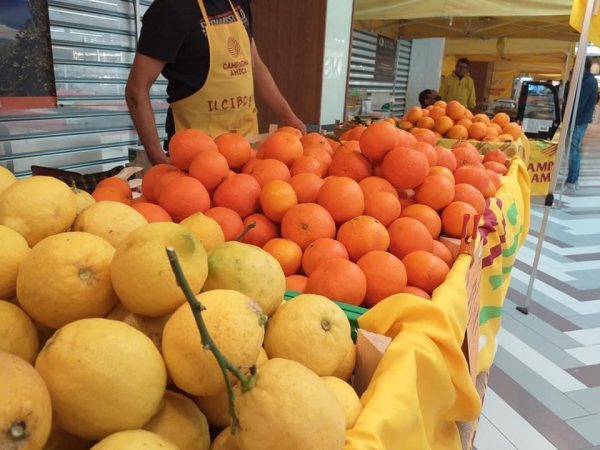 Campagna Amica
A FARMERS' MARKET ORGANISED BY COLDIRETTI
We hosted the "Campagna Amica" initiative at the Fanocenter shopping centre, a farmers' market organised by Coldiretti to support small businesses and promote the direct sale of local and seasonal food products.