Nhood signs an exclusive deal with Peek & Cloppenburg on the occasion of its entry into the Italian market: Merlata Bloom Milano will host the first point of sale of the Multibrand-Fashion Retailer in Italy 
15/05/2023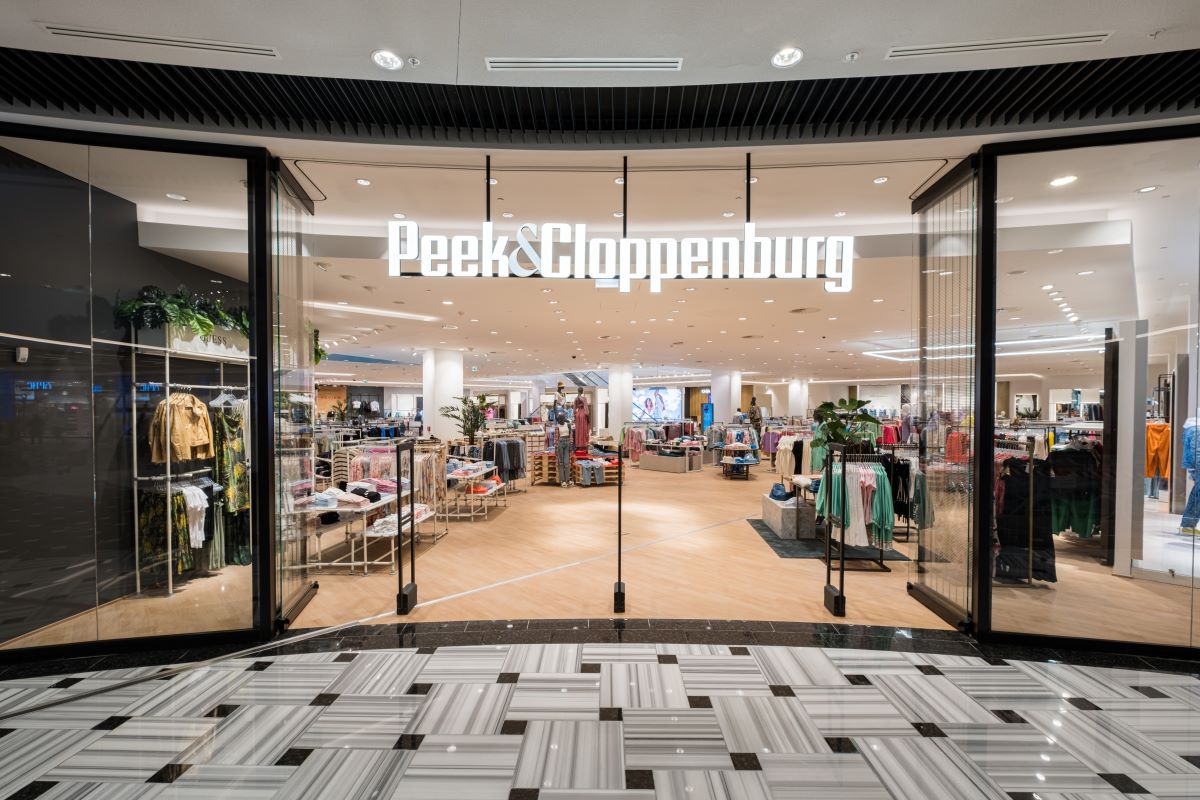 Milan, 15 May 2023 – Merlata Bloom Milano will host the first Peek & Cloppenburg store in Italy. Nhood Services Italy, an international real estate company specialising in commercial real estate and urban regeneration, signed an important exclusive agreement with the Fashion Retailer which will allow the company to enter the Italian market for the first time.
With over 160stores ranging in size from 1.900 and 17.000 square metres in 16 European countries, Peek & Cloppenburg is one of the largest multibrand-fashion retailer in Europe. From 2024, Italian customers will also be able to enjoy Peek & Cloppenburg's diverse range of international top brands and exclusive own brands for the first time. For leisure and business through to cocktail events, customers will find a new favourite article of clothing to emphasise their own individual look. The upcoming Merlata Bloom Milano store will consist of a 5.000+ square metres area dedicated to premium brands.
Peek & Cloppenburg's deal represents a further step within the commercialisation of Merlata Bloom's retail spaces, which has reached 90 per cent before the mall's opening, scheduled for the second half of 2023.
The more than 210 already announced openings in Merlata Bloom Milano give substance to the extensive retail project which, with its 3 experiential floors, goes beyond the traditional concept of a retail space: in fact, it aims to be a 70.000 square metres-hub, 20.000 of which are dedicated to leisure, entertainment and culture, including food&beverage and sport ones.
Anand Remtolla, Nhood Services Italy S.p.A's CCO – Chief Commercial Officer, said: 'Thanks to the agreement with Peek & Cloppenburg, we go on with our client-oriented marketing strategy, aimed at meeting every visitors' needs and requirements, and proposing brands for the first time in Italy, alongside high street brands and territorial excellences. We are delighted that such a leading European group has chosen us for the opening of its first store in Italy: this is a further confirmation of Merlata Bloom's attractiveness and of what we mean by innovating in the retail industry – i.e. to improve people's lives and make places where they live healthier, more functional and happier, with a triple positive impact: on people, on the planet, on profit.'
Neofit Vasilev, Director Sales Management Austria and Eastern Europe, said: "We are happy to open our first store in Italy in Merlata Bloom Milano. We are looking forward to offering our Italian customers a wide range of products for every occasion and present a unique shopping experience."
Thanks to the Merlata Bloom Milano project, Nhood adds the last piece in a new generation neighbourhood like the North-West quadrant of Milan. The services' offering like Retail, Leisure and Sustainability has been conceived for the benefit of the entire area, including the MIND innovation district and the EuroMilano's Uptown residential village, of which Merlata Bloom Milano represents the physical bridge and the beating heart.
Nhood is a real estate services and solutions company which covers all the real estate sectors. The purpose of Nhood is to create, animate, manage, and transform places for its clients, for a new living mood. For our client-owners, we work on their commercial, leisure, office, or residential sites in consultation with all communities to transform them into living spaces that combine housing, commerce, education, health, and leisure.
Nhood works for the economic vitality of territories while respecting the economy of the environment, nature, and biodiversity. Within 5 years, we will have already transformed and revitalized several dozen neighborhoods and will have given back to nature the equivalent of 36 stadiums in Europe. Our actions are evaluated and measured by the most demanding labels and rating systems on the market (BREEAM, GRESB, …).
Nhood Services Italy is one of the main real estate players in Italy, specialized in real estate services and urban regeneration. On the strength of a consolidated global network – the AFM holding company (Association Familiale Mulliez) and more than 1,000 employees in 11 Countries – Nhood supports clients and partners to create, activate and transform all kinds of asset classes and to promote a new urban vision: from retail to living, from offices to logistics, and even mixed-use assets. Nhood brings together the real estate main business areas with solutions that help property owners, public and private, as well as companies and brands, to create value and generate maximum potential from their assets. It collaborates with PA in public interest projects, with the ambition to contribute to the realisation of more sustainable cities: in all its efforts, Nhood acts so as to generate a triple, positive impact: People, Planet, and Profit. www.nhood.it 
The Peek & Cloppenburg Group of Companies (Düsseldorf)
The Peek & Cloppenburg Group (Düsseldorf), with its headquarters in Düsseldorf and Vienna, has made a strong name for itself as one of the largest multi-brand fashion retailers in Europe. Accessible via five online shops and in-person in over 160 stores, P&C as an omnichannel provider offers customers individual shopping experiences. This is thanks to the selection of curated fashion trends from premium labels, trendy young brands and innovative exclusive brands. Today, around 16,000 employees work for the group of companies across 16 countries. In addition to P&C, the group of companies also includes the men's outfitter ANSON'S as well as Magasin du Nord.
CONTATTI STAMPA  
PR & Media Relations Manager Nhood Italy
Paola Perfetti pperfetti@nhood.com m. +39 349 6616964  
Ufficio stampa Nhood Italy – SEC Newgate 
Francesca Tronca francesca.tronca@secnewgate.it m. +39 333 4501992 
Lara Visigalli lara.visigalli@secnewgate.it m. +39 335 8348516 
Carlo Carboni carlo.carboni@secnewgate.it m. +39 348 9412226